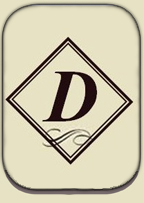 Bernita H. Anderson
BERNITA H. ANDERSON, age 68 of the Waterville area died on Wednesday, December 24, 2014 at the Janesville Nursing Home after a battle with brain cancer.
Born on July 9, 1946 in Faribault, Minnesota, she was the daughter of Alvin and Eloise (Schwanke) Butler. She graduated from Waterville High School in 1964 and went on to attend Mankato State University. Bernita married Charles Anderson on December 7, 1975 and they were later divorced. Bernita loved to spend time with her family. She also loved animals, especially horses, cooking and baking, music, and watching movies. She was artistic and loved any type of craft projects. Bernita was a member of the United Methodist Church in Elysian and was a former member of the Waterville VFW Auxiliary.
She is survived by two children, Karie Anderson of Janesville and Duane (Monica) Anderson of Rochester, and two grandchildren, Bailey Grubish and Logan Anderson. She is also survived by one sister, Judy Graham of Waterville. She was preceded in death by her parents and brother-in-law, Keith Graham.
Funeral services will be held on Saturday, December 27, 2014 at 2:00 PM at the United Methodist Church in Elysian. Burial will follow at Cedar Hill Cemetery in Elysian. Visitation will be held on Saturday, one hour before services at the church.