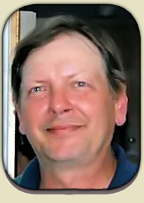 Mark B. Anderson
MARK BURTON ANDERSON, age 60 of Waseca, died unexpectedly on Sunday, September 7, 2014.

Born on January 21, 1954 in Waseca, Minnesota, he was the son of Burton and Helen (Hall) Anderson. He graduated from Waseca High School in 1972.

Following graduation, Mark was employed with several Waseca companies, including: E.F. Johnson's, Herter's, Birdseye, Brown Printing and Texaco. He also worked in the construction trade as a skilled craftsman, helping build and remodel many area homes. He also co-owned the Montgomery Ward retail store in Waseca from 1984-1986.

Mark enjoyed following his favorite Minnesota sports teams, including the Twins and the Vikings. He was never at a loss for words or an opinion when it came to coaching and officiating decisions. Mark was also very generous with his time and talents. He helped many people with his handyman expertise and lent rides to those who weren't able, so they could make their numerous clinic and other appointments. His sense of humor and gentle nature will be greatly missed. His legacy will live on through the things that he built and the people he helped.

Mark is survived by his parents, Burt and Helen, Waseca; two sons, Brady, Waseca and Darin, Cannon Falls; sister, Barb (George) Klosinski, Northfield; brothers, Don (Cindy) Anderson, Boise, ID; Steve (Jean) Anderson, Waseca; several nieces and a nephew; and his Springer Spaniel, Gunner. Mark was preceded in death by his grandparents.

Visitation will be held on Friday, September 12, 2014 from 4-8 PM at Dennis Funeral & Cremation Services in Waseca.

Memorial services will be held at 11:00 AM on Saturday, September 13, 2014 at Christ The King Lutheran Church (309 6th St. N.E.) in Waseca with Pastor Cary Larson officiating. Burial will follow at Woodville Cemetery in Waseca.