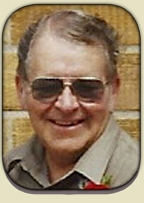 Kenneth James Barber
KENNETH JAMES BARBER, age 80 of Waterville died on Wednesday, February 12, 2014 at St. Lucas Care Center in Faribault.
Born on November 29, 1933 in Askov, Minnesota he was the son of Elwin and Ellen (Grobe) Barber. He attended school in Waterville, graduating in 1952. Following his schooling, he served in the U.S. Navy from 1953 until his honorable discharge in 1961. Ken married Darlene Balfe in 1958 in Kilkenny and together they raised five children. He was employed with BirdsEye Division of General Foods in Waseca for over 30 years. Ken was an avid hunter, bingo player, fisherman and bowler. He also enjoyed baseball, having played for the Waterville Indians. He was a member of Holy Trinity Catholic Church in Waterville. He was also a member of the Waseca American Legion and a lifetime member of the VFW.
Ken is survived by his wife, Darlene of Waterville; four children, Thomas (Brenda) Barber of Waterville, Mary Jo (Robert) Blanchard of Le Center, Nancy (Mark) Phillips of Norris City, IL, and Molly (Robert) Slechta of Waterville. He is also survived by 16 grandchildren and 12 great grandchildren. He was preceded in death by his parents; one son, Richard; one granddaughter, Jamie; and two sisters, Marguerite and Frances.
Visitation will be held at Dennis Funeral & Cremation Services in Waterville on Friday, February 14, 2014 from 4-8 PM and continue on Saturday, one hour before services at the church.
Funeral services will be held on Saturday, February 15, 2014 at 10:00 AM at Holy Trinity Catholic Church in Waterville with Rev. Michael Ince officiating. Burial will follow at Calvary Cemetery in Kilkenny.