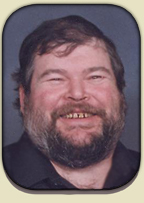 Jerry Bartelt
JERRY RICHARD BARTELT, age 57 of Waseca, died at his home on Sunday, January 19, 2014.
Born in Waseca on November 19, 1956, Jerry was the son of Richard "Dick" and Noreen (Keeley) Bartelt.  He graduated from Waseca High School.  On May 19, 1978, he married Debbie Schroeder at St. Paul's Lutheran Church in Meriden.  He spent his working life at Brown Printing for 31 years.  He enjoyed playing cards, hunting, fishing, and watching sports.
Jerry is survived by his wife, Debbie of Waseca; two sons, Jerry Jr. of Waseca and Christoper of Waseca; one granddaughter, Haylie Ann; six siblings, Bob (Valerie) Bartelt of Ellendale, Karen Johnson of Waseca, Kathy (Brian) Dulas of Waseca, Dan (Linda) Bartelt of Florida, Bill Bartelt of Oklahoma, and Colleen (Tim) Cutting of Florida; and many nieces and nephews.  He was preceded in death by both of his parents; one son, Darren Bartelt; and one niece, Angie Johnson.
Visitation will be held at Dennis Funeral & Cremation Services in Waseca on Thursday, January 23, 2014 from 3-7 PM followed by a 7:00 PM evening prayer service at the funeral home.  Interment will take place at Woodville Cemetery in Waseca.  In lieu of flowers, memorial donations may be directed to the Multiple Sclerosis Society.