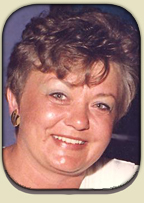 Constance K. Bushma
CONSTANCE KAY BUSHMA, age 67 of Waseca died on Sunday, April 13, 2014 at home.
Born on December 2, 1946 in Waseca, Minnesota, she was the daughter of Hans and Mildred (Young) Kohnert.  She attended school in Waseca and later received her LPN degree from South Central College.  Connie married Charles Bushma on April 6, 1985 in Waseca.  She and her husband owned and operated King Melody and King Melody II for a number of years.  She also worked at Itron in Waseca.  She enjoyed quilting, traveling, and the beach.
She is survived by her husband, Charles of Waseca; six children, Bonita Gehring of Harper, TX, Michelle (Kim) Gehring of North Liberty, IA, Arlan Gehring of Howard Lake, Staci (Joel) Ignaszewski of Claremont, Eric (Kelly) Roal of Spokane, WA and Catherine Jaeger of Waseca; 11 grandchildren; and 5 great grandchildren.   She is also survived by two sisters, Jeanette (Nolan) Bluhm of Waseca and Helen Proechel of Little Chute, WI; one brother, Harlan Kohnert of New Richland; and several nieces and nephews.   She was preceded in death by her parents.
A memorial service will be held on Saturday, April 26, 2014 at 10:30 AM at Barden's Bar in Waseca.