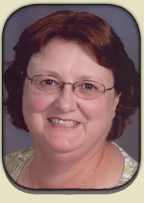 Linda A. Chambers
LINDA ANN CHAMBERS, age 65 of Waseca, died unexpectedly of natural causes on Wednesday, November 26, 2014 at her home.
Born in Faribault on August 31, 1949, Linda was the daughter of George and Blanche (Barta) David. She attended Waterville-Elysian Schools and graduated in 1967. She was a homemaker for many years until beginning her career at Bird's Eye Foods in Waseca in 1979. She continued her work there until her retirement on August 30, 2014. Linda enjoyed tending to the flowers in her garden, feeding hummingbirds, baking, sewing, and spending time with her friends, children, grandchildren, nieces, nephews, and great nieces and nephews. At one time she was an avid bowler, and was a member of the Ladies' Aid at Trinity Lutheran Church in Waterville.
Linda is survived by her mother, Blanche David of New Prague; two children, Brad Chambers of Elysian, and Kim (Rusty) Brown of Waterville; six grandchildren, Cody Sutter of Waterville, Tayler Sutter of Waterville, Reilley "Goose" Brown of Waterville, Lindsey Chambers of Philadelphia, PA, Luke Chambers of Elysian, and Aaron Chambers of Elysian; two sisters, Jeanne Marnoff (Tony Hagen) of Jordan, and Mary Alice (Carl) Villwock of Kilkenny; and one brother, Bob David of Orr; as well as many nieces and nephews. She was preceded in death by her father and one infant sister, Barbara.
A memorial service will be held at 2:00 PM on Sunday, November 30, 2014 at Trinity Lutheran Church in Waterville, with Rev. David Mumme officiating. A visitation will be held for one hour before the service at the church on Sunday.