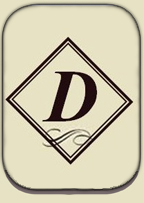 Averill Candace Cutting
AVERILL CANDACE CUTTING, age 79 of Waseca died on Saturday, February 1, 2014 at the Mayo Clinic Health System in Mankato.
Born on May 25, 1934 in Waseca County, Minnesota, she was the daughter of Paul and Candace (Warner) Warburton.  She attended rural Waseca County Schools before graduating from Waseca High School in 1951.  She later attended Mankato Teacher's College.  Averill married Gerald Cutting on June 13, 1954 at Grace Lutheran Church in Waseca.
Averill is survived by her husband, Gerald of Waseca; three children, Tim and Colleen Cutting of Port St. Lucie, Florida; Suzette and Nick Ambroz of Waseca and Suzanne Cutting of Waseca; and one grandson, Nicholas Ambroz.  She is also survived by three sisters, Adrienne and Howard Feaselman of Las Cruces, NM, Janet and John Larva of Burnsville, and Jane and Duane Anderson of Elysian; one brother, Marvin and Robin Warburton of Janesville; and many nieces and nephews.    She was preceded in death by her parents; step-mother, Mary (Gutknecht) Warburton; and an infant brother.
At Averill's request, no public services are being held.  Dennis Funeral and Cremation Services in Waseca is handling arrangements.