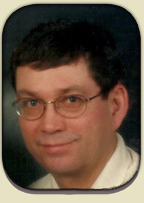 George Edward Dustin
GEORGE EDWARD DUSTIN, age 62, passed away peacefully with his family at his side on March 13, 2014 at Loving Care Cottages of Cottage Grove after a courageous battle with Alzheimer's.
George worked at the 3M Company for over 35 years.  He married Mary Jo Sheehy in 1981.  George was a man's man who loved the outdoors and spent many enjoyable hours hunting and fishing.  He had a passion for missions and traveled overseas to work with orphans and repair buildings. 
He is survived by his loving wife of 32 years, Mary Jo; daughter, Shannon; one sister, Michele (Tom) Dittel of Cottage Grove; and three brothers, Hale Dustin of St. Paul, Norman (Joni) Dustin of Minneapolis and Michael (Leah) Dustin of St. Paul.  He is also survived by his mother-in-law, Carol Sheehy of Waterville; brothers-in-law and sisters-in-law, Sue and Tom Lymburn of Princeton, Mike and Elaine Sheehy of Waterville, Pat and Lisa Sheehy of Waterville, and Ann and Marshall Armstrong of Faribault; many nieces and nephews and other relatives and friends.  He was preceded in death by his parents, Hale and Hazel and father-in-law, John Sheehy.
A special thank you to the Sheehy and Bill Julson family for their unwavering support through George's journey.
Memorial services will be held on Thursday, March 20, 2014 at 11:00 AM at First Baptist Church in Waterville with Pastor Bryan Surrett officiating.  Visitation will be held on Thursday, one hour before services at the church. 
Memorials are preferred to missions at First Baptist Church in Waterville.