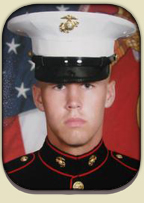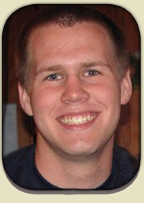 Cpl. Caleb L. Erickson

CPL. CALEB L. ERICKSON, age 20 of Waseca died on Friday, February 28, 2014 as the result of injuries received during an attack by a suicide bomber while serving in Afghanistan.

Born on December 1, 1993 in Waseca, Minnesota, he was the son of Barry S. and Karla (Scherff) Erickson.  He graduated from Waseca High School in 2012 and enlisted in the U.S. Marine Corps in July of 2012.  Caleb enjoyed athletics, including wrestling, football and soccer.  He also enjoyed video games and spending time with friends.  Caleb had a strong faith and was a member of Grace Lutheran Church in Waseca where he was active with the youth group.

Caleb is survived by his parents, Karla Erickson of Waseca and Barry S. Erickson of Waseca; one sister, Ruebecca Erickson of Waseca; and maternal grandparents, Marvin (Bonnie) Scherff of Luverne.  He is also survived by several aunts, uncles and cousins.   He was preceded in death by his paternal grandparents, Howard and Florene Erickson; uncle, Rod Wipf; and cousin, Katy Jurgensen.

Visitation will be held at Grace Lutheran Church in Waseca on Sunday, March 9, 2014 from 2-8 PM and continue on Monday, one hour before services at the church.

Funeral services will be held on Monday, March 10, 2014 at 10:30 AM at Grace Lutheran Church in Waseca with Rev. Paige Whitney officiating.  Burial will follow at Woodville Cemetery in Waseca.