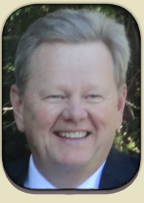 Richard "Ric" Hanson
Richard (Ric) P. Hanson of Waseca and Eagan, Minnesota, passed away August 18, 2014.

Born March 13, 1954, in Muscatine, Iowa, Ric graduated from the University of Northern Iowa. Ric is survived by wife Cheryl (McIntosh) Hanson; daughters Lindy (Dan) MacMillan and Elizabeth (Todd Wynia) Hanson; sisters Lyn (Alan) Wilkie, Hudson, WI and Kris (Bob) Lee of Rochester, MN; brother Jon (Jackie) Hanson, Downers Grove, IL as well as several nieces and nephews and many friends. Ric is preceded in death by his parents Robert and Florence (Lindeen) Hanson.

Ric enjoyed golfing, fishing, going on vacations with family, cheering for the Iowa Hawkeyes, boating, and taking photographs of the sunset over Clear Lake.

In lieu of flowers, the family is requesting donations to the Waseca Lakes Association and the Juvenile Diabetes Research Foundation.

A reception will be held on Saturday, August 23 at 12:30 p.m. followed by a memorial service at 1:30 p.m at Saint Thomas Academy in Mendota Heights.