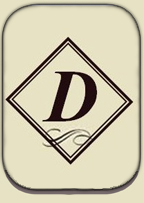 Lawrence A. Hoffman
LAWRENCE A. HOFFMAN, age 83 of Waseca died on Monday, November 24, 2014 at the Owatonna Care Center.
Born on November 16, 1931 in Dodge Center, Minnesota, he was the son of Henry and Rose Hoffman.  He attended school in rural Waseca County before farming with his father.  Lawrence worked in the logging industry with his brother near Mora and was later employed at the lumber yard in Mora.  Lawrence also worked at Owatonna Manufacturing for a few years before working at Dotson Co. in Mankato for 16 years.  In 1982 he returned to farming with his brother, Lyle.  Lawrence enjoyed hunting and trapping and was very good at fixing things.
He is survived by three brothers, Delbert (Samiko) Hoffman of Tacoma, WA, Harry (Beverly) Hoffman of Hope and Lyle Hoffman of Waseca.  He was preceded in death by his parents, one brother, Clarence and one nephew, Carl.
Visitation will be held at Dennis Funeral & Cremation Services in Waseca on Friday, November 28, 2014 from 4-7 PM and continue on Saturday, one hour before services at the church.
Funeral services will be held on Saturday, November 29, 2014 at 11:00 AM at Grace Lutheran Church in Waseca with Rev. Howard White officiating.  Burial will follow at Woodville Cemetery in Waseca.