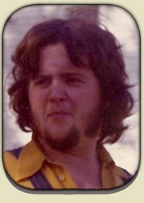 John J. Hogan
JOHN JOSEPH HOGAN, age 59 of Kilkenny, passed away unexpectedly on Tuesday, December 30, 2014 at his home.
Born on June 14, 1955, John was the son of Jeremiah and Leora (Healey) Hogan. He attended school in Janesville and Mankato and graduated from Loyola High School in Mankato in 1973. John worked on the pipeline for several years and later owned and operated his own tire business. He enjoyed working on cars and motorcycles and collecting antiques.
John is survived by five siblings, Helen (Stephen) Clarke of Rosemount, Patricia (Peter) Reintjes, Michael Hogan of Lakeville, Mary Hogan of Mankato, and Dennis (Nada) Hogan of Farmington; and four nephews, Robert Reintjes, Joseph Clarke, Matthew Clarke, and Tommy Robertson. He was preceded in death by both of his parents; one sister, Maureen Hogan; and one niece, Darah Lynn Robertson.
Visitation will be held from 2-5 PM on Sunday, January 4, 2015 at Dennis Funeral & Cremation Services in Waterville, and will continue for one hour before the service at the church on Monday.
Funeral services will be held at 11:00AM on Monday, January 5, 2015 at St. Canice Catholic Church in Kilkenny, with Fr. Victor Valencia officiating. Interment will take place at St. Ann's Catholic Cemetery.