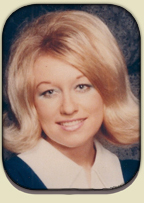 Mary Jo Kirby
MARY JO KIRBY, age 64 of Cherokee, IA, and formerly of Waterville, MN, passed away unexpectedly on Wednesday, May 14, 2014, at Mercy Medical Center in Sioux City, Iowa.
Mary Jo, the daughter of Stanley and Virginia (Poehler) Blowers, was born November 25, 1949, in Waterville, MN. Her childhood years were spent at Waterville where she received her education and graduated from Waterville High School. After graduation, she attended Mankato State where she completed their Dental Assistant Program. Mary worked for an oral surgery clinic for several years after college.  On June 24, 1972, Mary was united in marriage to Patrick Kirby in Waterville, MN. She was a loving homemaker to her husband and three children: Tony, Jeff, and Heather. Their family had lived in Mankato, Rochester, Waterville, and Aitkin, MN, before moving to Cherokee, IA, in June of 1999.  Mary enjoyed drawing, painting, and spending time at their northern Minnesota cabin. Most of all, she loved spending time with her family and friends.
She will be lovingly remembered by her husband, Pat Kirby of Cherokee, IA; two sons, Tony Kirby and special friend Rhonda Heshiser of Dassel, MN, and Jeff (Reta) Kirby of Des Moines, IA; her grandchildren, Anthony Kirby, Joshua Kirby, Maci Kirby, Alex Tesdahl, Emma Tesdahl, Matt Heshiser, Hannah Gooding, and Blake Gooding; her mother, Virginia Blowers of Waterville, MN; her siblings, Judy (Dick) Clausen of Elysian, MN, Bill (Luanne) Blowers of Waterville, MN, Becky Gibbs of Lewistown, Montana, and Cathy (Dave) Worden of Galesburg, IL; and several nieces and nephews. She was also a friend of Bill W. for 30 years.  She was preceded in death by her daughter, Heather; her father, Stanley Blowers; one brother, Jim Blowers; and one brother-in-law, Lee "Butch" Gibbs.
A public visitation will be held on Friday, May 16, 2014 from 5-7 P.M. with the family present during that time at the Greenwood-Schubert Funeral Home in Cherokee, IA.
Memorial services will be held at 2:00 P.M. Monday, May 19, 2014, at Holy Trinity Catholic Church in Waterville, with Rev. Michael Ince officiating. A visitation will be held for one hour before the service at the church.  Burial will follow at Calvary Cemetery in Waterville.
The Greenwood-Schubert Funeral Home of Cherokee, IA, and Dennis Funeral & Cremation Services in Waterville, MN, are assisting the family with arrangements.