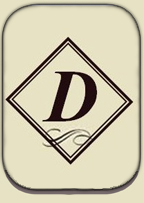 Marlin "Marly" Kreutz

MARLIN "MARLY" KREUTZ, age 72 of Waseca, died on Thursday, November 20, 2014 at the Lakeshore Inn in Waseca.

Born on January 30, 1942 in Waseca, Minnesota, Marlin was the son of Arthur and Mabel (Possin) Kreutz. He graduated from Waseca High School in 1960.  Marlin lived and farmed his entire life in Waseca County.  During his younger years, Marlin pitched for the Waseca Braves and enjoyed playing softball in various community leagues. He also enjoyed meeting with friends and visiting at morning coffee.  He was preceded in death by both of his parents.

Funeral services will be held at 11:00 AM on Wednesday November 26, 2014 at Dennis Funeral &Cremation Services in Waseca with Rev. Patti Meyer officiating.  Visitation will be held one hour prior to the service at the funeral home.  Interment will take place at Woodville Cemetery in Waseca.