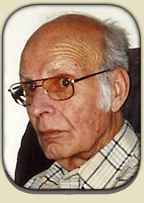 Howard G. Krueger

Howard G. Krueger, age 80 of Waterville, died on Monday, May 26, 2014, at Abbott Northwestern Hospital in Minneapolis. 

Howard was born on May 23, 1934 in Kilkenny Township, Le Sueur County, Minnesota.  He was the son of Gus and Alice (Quast) Krueger. He attended rural Le Sueur County school.  He then worked a variety of jobs until retiring from Al Kap distributing Inc. in Eagle Lake.  Howard enjoyed hunting, fishing, gardening, going to auctions, and taking care of his lawn.  He also enjoyed going to his place up north.

Howard is survived by his wife, Janice Krueger of Waterville; children Rick Krueger and Robin Krueger, Doug (Cindy) Krueger of Gaylord, Tammy (Dick) Wyttenbach of Waseca, Beth Krueger (special friend, Duane) of Madison, Craig (Jenny) Krueger of Waterville. He is also survived by twenty grandchildren and nineteen great grandchildren; one sister, Arlene O'Malley of Eugene, OR.  He was preceded in death by his parents, son, Terry, and sister Lenora.

The funeral service will be held on Saturday, May 31, 2014 at 10:30 AM at First Baptist Church in Waterville with Pastor Eugene Witte officiating.  Visitation will be held from 9:00 AM until the time of the service at the church.  Interment will follow at Cordova Cemetery in LeSueur County.