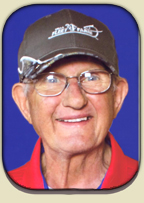 Harry W. McClune
HARRY WILLIAM McCLUNE, 78, of Waseca, went "down the road" to meet his Heavenly Father on August 28th, 2014.   Harry, loving brother and uncle passed away after a long battle with cancer.
Born on June 4, 1936 in rural Kilkenny, Le Sueur County, Minnesota, he was the son of John and Esther (Spitzack) McClune.  Harry grew up outside of Kilkenny and then moved to Waseca where he worked at Brown Printing Co for over 30 years. Harry had a life-long love affair with playing bingo. He also enjoyed shaking dice, playing cards, and talking about the news.  He enjoyed every second on the farm from cutting hay to splitting wood.
He is survived by his brother and best friend, Jerry (Connie) McClune, brothers Tom (Alice) McClune of LeCenter and Don (Alice) McClune of Northfield. He is also survived by many nieces and nephews whom lovingly called him Uncle Harry. He is preceded in death by his parents and brother, Pat McClune.
He will be greatly missed by his family and friends and will be remembered as a very hard working gentle and kind man full of life and love for all. Visitation will be held on Sunday, August 31, 2014 at Dennis Funeral & Cremation Services in Waseca from 4-8pm.