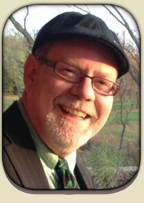 Jeffrey McGuire
Jeffrey Alan McGuire, age 57 of Waseca, Optometrist at Olde World Optical in Waseca and Belle Plaine passed away unexpectedly following a brief illness on August 3, 2014.

Jeff is preceded in death by parents, Eugene and Mary McGuire; brother, Greg McGuire; and his brother-in-law, Roger Leibel.

He will be deeply missed by sisters, Debbie Leibel, Cathy (Jayce) Whitman, Linda (Larry) Leibel; loving companion and best friend, Sally Lane; nieces and  nephews, Amy (John) Foster, Jared (Emily Eriksen) Leibel, Kevin (Mindy) Leibel, Stephanie (John) Berken, Raina (Rob Nelson) Whitman, Lisa (Terry) Rainer, Larry (Angela) Leibel, Jr., Kelly (Nate) Tollefson, Kari Leibel, and Joe (Heidi) McGuire; great nieces and nephews, Michaela and Mackenzie, Avery, Hayden and Ramey, Connor, Dillon, Landon, and Jayce, Kelsi, Jacob, Emily, Isabelle and Grace, Rowen, Annabelle and Jaiden; his business partner at Olde World Optical, Jeff Moxon; other relatives and many friends.

A memorial service will be held at 7:00 PM Friday, August 8th, at Roberts Family Funeral Home, 555 Centennial Dr. SW, Forest Lake with a gathering of family and friends from 4:00-7:00 PM.

A second celebration of Jeff's life will be held at 6:30 PM Monday, August 11th, at Dennis Funeral Home, 109 3rd St. NE., Waseca, MN with a gathering from 4-6:30 PM.