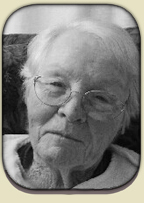 Ruth M. McKenna

RUTH MARIE McKENNA, age 84 of Waseca died on Wednesday, February 26, 2014 at the New Richland Care Center.

Born in Springfield, Ohio on February 10, 1930, Ruth was the daughter of Charles and Cecelia (Higgins) Neal.  She attended Bexley High School in Columbus, Ohio before attending Capital University, also in Columbus.  She then mentored child psychology students from Ohio State University at the YWCA.  She married James E. McKenna in Covington, Kentucky on September 4, 1948.  She enjoyed sewing, crafts, collecting lighthouses, and volunteering.  She was a member of Sacred Heart Catholic Church in Waseca.

Ruth is survived by her husband, James of Waseca; and two daughters, Susan (Dairell) Montgomery of Columbus, OH, and Connie (Kenneth) Humphries of High Ridge, MO; five grandchildren; and three great-grandchildren with one more on the way. 

Funeral services will be held at 1:30 PM on Friday, February 28, 2014 at Sacred Heart Catholic Church in Waseca, with Rev. Greg Leif officiating.  Visitation will be held on Friday, one hour before services at the church. Interment will follow at Calvary Cemetery in Waseca.  Dennis Funeral & Cremation Services in Waseca is handling the arrangements.