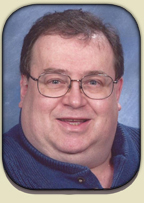 Steven J. Mittelsteadt

STEVEN J.  MITTELSTEADT, age 55 of Waseca died on Monday, December 1, 2014 at the Mayo Clinic Health System in Waseca.

Born on December 3, 1958 in Waseca, he was the son of Arvid and Lois (Reycraft) Mittelsteadt.   Steven graduated from Waseca High School in 1977 and later graduated from Mankato State University with a degree in Accounting.  He was employed at Brown Printing Co. in Waseca working in various departments until 2012.  He enjoyed bowling, fantasy sports, gardening, and spending time with friends.

He is survived by his brother, Richard (Gatha) Mittelsteadt of Waseca; sister, Deborah Mittelsteadt of Waseca; niece, Tristin (Ben) Altmann of New Ulm; and nephew, Gordon Mittelsteadt of Waseca; and several cousins.  He was preceded in death by his parents.

Funeral services will be held on Monday, December 8, 2014 at 11:00 AM at St. Paul Lutheran Church in Waseca with Rev. David Baumgarn officiating.  Burial will follow at St. John's Trinity Lutheran Cemetery in Iosco Township.  Visitation will be held on Monday, one hour before services at the church.