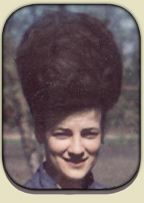 Linda L. Mudgett
LINDA L. MUDGETT, age 63 of New Richland died on Thursday, April 10, 2014 at the Owatonna Hospital.
Born on October 14, 1950 in Owatonna, Minnesota, she was the daughter of George and Helen (Bucek) Miller.  She attended Sacred Heart Catholic School in Waseca and later worked at the E.F. Johnson Co. in Waseca.  Linda married Ray Mudgett on November 7, 1969 in Morristown.  Together they lived and farmed in Waseca County.  Linda enjoyed spending time with her children and collecting waterfall and wildlife ornaments.
She is survived by her husband, Ray of New Richland; four children, Ray Mudgett Jr. of Waseca, Bonnie (Kevin) Klemmensen of New Richland, Barry (Kelli) Mudgett of Waldorf and Billy (Becky) Mudgett of New Richland; and eight grandchildren.  She is also survived by siblings, Robert (Jean) Miller of Waseca, Mary (Orville) Bolduan of New Richland, and Ken (Roxanne) Miller of Waseca and many nieces and nephews.  She was preceded in death by her parents, one son Randy, and seven brothers and sisters.
Private family services are being held at Dennis Funeral & Cremation Services in Waseca.