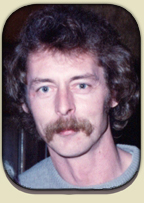 Steven Olson
STEVEN LEE "OLE" OLSON, age 63 of Morristown, formerly of Owatonna, died on Sunday, November 16th at the Northfield Long Term Care Center after a courageous battle with cancer.
Born in Owatonna on January 26th, 1951, Steve was the son of Victor and Rose (Musil) Olson. He graduated from Owatonna High School in 1970. Following graduation, Steve worked in construction in the Owatonna, Waseca, and Faribault areas for many years. Steve married Karen O'Neil in 1976. They later divorced. Steve lived and worked in Valdez, Alaska in the early 1990s. In recent years he worked at Camp Maiden Rock West in Morristown and was well-known by the seasonal and regular campers. Steve was a past member of the Fraternal Order of Eagles, and was an avid outdoorsman.  He enjoyed hunting, fishing, working on cars, recounting family history, spending time with friends, and babying his 1964 Chevy Impala. He was a great storyteller and enjoyed writing prose.
Steve is survived by his sister, Vicki (Terry) Rudenick of Nicollet; one niece, Amber Rudenick; one nephew Ben Rudenick; a half-sister Shirley Erickson of Owatonna; a half-sister-in-law, Diane Olson of Medford; several half nieces and nephews; and many, many special friends. He was preceded in death by his grandparents; his half-brother, Rolland "Bud" Olson in 1988; and his parents in 2001 and 2002.
A gathering to celebrate Steve's life will be held from 2-6 PM on Saturday, November 22, 2014 at Archie's Bar in Morristown (108 Division Street North).  Interment will take place at the Bohemian National Cemetery in Owatonna at a later date. Dennis Funeral & Cremation Services in Waterville is handling arrangements.