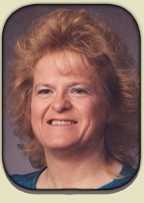 Beverly A. Peterson
BEVERLY ANN PETERSON, age 60 of Waseca died on Friday, June 13, 2014 in Waseca County, Minnesota.
Born on August 28, 1953 in Wells, Minnesota, she was the daughter of Marvin and Evelyn (Radloff) Peterson.  She attended school in Waseca, graduating in 1971.  Through the years, Beverly was employed at Brown Printing Co. and the Waseca Hospital.  She also worked as a home health care provider for her father and brother, Larry Radloff.  Beverly had a caring and giving heart.  She enjoyed her cats and helping others.
She is survived by siblings, Larry Radloff of Waseca, Linda Risk of Fairmont, Barbara (Garry) Schipansky of Salt Lake City, UT, Neil (Alvina) Peterson of Waseca, and Marvin Peterson Jr. of St. Paul and six nieces and nephews.   She was preceded in death by her parents and one nephew, John Waller.
Funeral services will be held at Dennis Funeral & Cremation Services in Waseca on Wednesday, June 18, 2014 at 1:00 PM with Rev. Lyndon Roesler officiating.  Burial will follow at Riverside Cemetery in Winnebago.  Visitation will be held on Wednesday from 11:30 AM until the time of services at the funeral home.