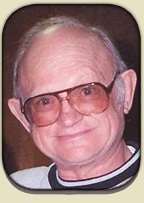 Gerald M. Peterson
GERALD MILTON PETERSON, age 75 of Waseca, died on Saturday, August 9, 2014 at Lake Shore Inn in Waseca.
Born on February 3, 1939 in Waseca, Minnesota he was the son of Arvid and Pearl (Sutlief) Peterson.  Gerald graduated from Waseca High School in 1957 and then entered the U.S. Navy serving until his honorable discharge in 1961.  He worked for Botsford Lumber Co. in Waseca for seven years and then for AB Systems of Rochester doing commercial construction in southern Minnesota for twenty eight years.  He was a member of the VFW in Waseca.
Gerald is survived by four siblings, James (Bernadine) Peterson of Waldorf, Bruce (Connie) Peterson of Freeborn, Janice Bartz of Portland, OR, and Kathy Karstens of Balaton, MN; and many nieces and nephews.  He was preceded in death by his parents, brothers-in-law, Jack Bartz and Orval Karstens, stillborn twin sisters, and nephew, William Peterson.
Visitation will be held from 4-7 PM on Wednesday, August 13, 2014 at Dennis Funeral & Cremation Services in Waseca and continue one hour prior to the service at the funeral home on Thursday.
The funeral service will be held at 11:00 AM on Thursday, August 14, 2014 at Dennis Funeral & Cremation Services in Waseca with Rev. Chris Meirose officiating.  Interment with military honors will follow at Woodville Cemetery in Waseca.