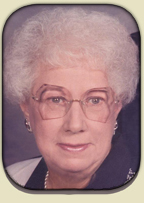 Maxine R. Powell
MAXINE R. POWELL, age 87 of Waseca died on Thursday, April 10, 2014 at Koda Living Community in Owatonna.
Born on October 21, 1926 in Cincinnati, Ohio, she was the daughter of  Bill and Stella Mae Reynolds.  She graduated from High School in Cincinnati and then attended secretarial school.    After moving to Waseca, she met and married Harlan B. Powell on August 14, 1948 in Waseca.    Together they lived and farmed in Waseca County.  She enjoyed listing to music and spending time with her family.  Maxine also enjoyed the roses that her husband grew.  She was a member of Grace Lutheran Church and the church circles, the American Legion Auxiliary and the Eagles Auxiliary all of Waseca.
She is survived by three children, Diane (Mike) Olinger, David Powell and Terry Ann (Casey) Butler all of Waseca; four grandchildren, Jeremy Powell, Kirby Butler, Sabrina Butler, and William Butler.  She was preceded in death by her parents and husband.
Memorial services will be held on Monday, April 14, 2014 at 2:00 PM at Dennis Funeral & Cremation Services in Waseca with Rev. Paige Whitney officiating.  Visitation will be held on Monday, one hour before services at the funeral home.