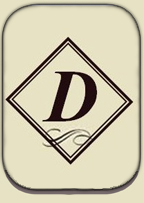 Grace G. Preuss
GRACE G. PREUSS, age 85 of Waterville died on Wednesday, October 8, 2014 at the Waterville Good Samaritan Center.
Born on August 22, 1929 in Warroad, Minnesota, she was the daughter of Earl and Frances (Sweeney) Eisenrich. After high school, Grace attended St. Cloud Teacher's College. She then taught school for several years in Holdingford and Le Center. Grace married Harold Preuss on November 21, 1953 in St. Paul, Minnesota. They made their home in Waterville where they raised their four children. She was a member of Holy Trinity Catholic Church in Waterville.
She is survived by four children, Susan (Bruce) Bublitz of Winona, Stephen Preuss of Eagan, Sally (Greg) Borgos of Willmar and Roberta (John) McDevitt of Rochester and four grandchildren. She is also survived by one sister, Mary Becker of Grand Forks, ND. She was preceded in death by her parents, husband, and three brothers, Bob, Jim and John.
Memorial services will be held on Saturday, October 11, 2014 at 10:00 AM at Holy Trinity Catholic Church in Waterville with Rev. Michael Ince officiating. Burial will follow at Sakatah Cemetery. Visitation will be held on Saturday, one hour before services at the church. Dennis Funeral & Cremation Services of Waterville is handling arrangements.