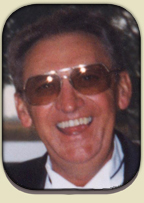 Glen H. Schauer
GLEN HARLAN SCHAUER, age 75 of Waseca died on Wednesday, April 16, 2014 at his home.
Born on July 17, 1938 in Waseca, Minnesota, he was the son of Harlan and Alma (Anderson) Schauer.  He graduated from Waseca High School in 1956.  Glen was stationed in Germany while serving in the U.S. Army from 1958 until his discharge in 1960.   He married Joan Crossan on August 1, 1964 in Waseca.   Glen spent his life in ag service and sales, traveling over 15 states.  He made and kept many friends during his career.  He eventually settled on the home farm in Waseca to raise his family.  He loved the country and farming lifestyle.  Glen enjoyed working with and teaching his sons.  Glen loved to work, complete challenging tasks, fish, deer hunt and above all, spend time with his family.  He was a kind, good man who had a strong faith and trust in God.
Glen is survived by his wife and best friend, Joan of Waseca; three sons, Steven Schauer and his son Porter of Waseca, Neal and Becky Schauer and their children, Caitlin and Braden of Waseca, and Jeff and Tracy Schauer and their children, Brevan and Keidran of Buffalo.  Glen is also survived by one brother, Warren and Kathi Schauer of Mesa, AZ; one sister-in-law, Linda Crossan of Owatonna; and five nieces and nephews and their families.   He was preceded in death by his parents, father and mother-in-law, Milton and Grace Crossan and many aunts and uncles.
Visitation will be held at Dennis Funeral and Cremation Services in Waseca on Friday, April 18, 2014 from 4-7 PM and continue on Saturday, one hour before services at the funeral home.
Funeral services will be held on Saturday, April 19, 2014 at 11:00 AM at Dennis Funeral & Cremation Services in Waseca with Pastor Ron Brey officiating.  Burial will follow at Woodville Cemetery in Waseca.
Memorials are preferred to the Immune Deficiency Foundation.