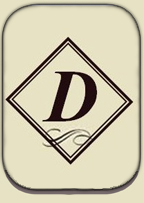 Ruth Evelyn Ward

RUTH EVELYN WARD, age 99 of Waterville, died on Tuesday, July 22, 2014 at the Waterville Good Samaritan Center.

Born in Stockton, Illinois on May 2, 1915, Ruth was the daughter of Francis and Winifred (Fablinger) Bawden. Following her graduation from high school in Manchester, IA, Ruth was married to Lyman Dwight Ward on June 21, 1942 in Winthrop, IA. She and her husband owned and operated "Ward's Resort" in Waterville for many years. She was a member of the Waterville Evangelical United Methodist Church.

Ruth is survived by three daughters, Linda Brink of Mankato, Norma (Allan) Grunwald of Owatonna; and LaVonne (Alex) Newcomer of Safety Harbor, FL; nine grandchildren; fifteen great-grandchildren; and one great-great-granddaughter. She was preceded in death by her parents; her husband; and one son, Larry Ward.

Interment will be held at Sakatah Cemetery in Waterville at 4:15 PM on Saturday, August 30, 2014.  The family asks that flower arrangements and memorials be delivered directly to the family rather than the funeral home on that date.  Dennis Funeral & Cremation Services in Waterville is handling the arrangements.