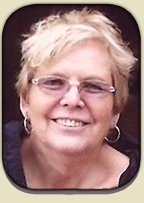 Linda S. Ward
LINDA SUE WARD, age 63 of Waseca died on Tuesday, August 26, 2014 at the Homestead Hospice House in Owatonna.
Born on March 29, 1951 in La Junta, Colorado, she was the daughter of Glenn and Doris (Hendrickson) Kirksey.  She graduated from Clovis High School in New Mexico in 1970.  Linda married Roger Ward on April 17, 1971 in Clovis, NM.  After moving to Minnesota, Linda stayed at home to raise their children.  Following her husband's death in 1994, she worked at Itron in Waseca until her health forced her to take a leave of absence.   Linda enjoyed gardening, reading and watching the Syfy channel.
She is survived by two sons, James (Melissa) Ward of Owatonna and Steffen (Jill Skalicky) of Waseca; six grandchildren, Nicholas Ward, Nathaniel Ward, Chloe Barnes, Dyllan Ward, Nolan Ward, Kenzi Ward, and one on the way.  She is also survived by her father, Glenn Kirksey of Clovis, NM; siblings, David (Shirley) Kirksey of Tyler, TX, Shirla (Dean) Walker of Clovis, NM, Michael Kirksey of Forney, TX, and Laurie (Jody) Edwards of Wolfforth, TX and several nieces and nephews.  She was preceded in death by her husband and mother.
Visitation will be held on Thursday, August 28, 2014 from 4-7 PM at Dennis Funeral & Cremation Services in Waseca and continue on Friday, one hour before services at the church.
Funeral services will be held on Friday, August 29, 2014 at 11:00 AM at St. John Lutheran Church in Waseca with Rev. John Omans officiating.  Burial will follow at Calvary Cemetery in Waseca.
Memorials are preferred to the American Cancer Society.